Palm kernel extract - friend or foe?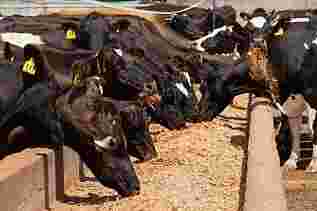 In little over a decade palm kernel extract (PKE) grew from being a little known by-product, to one of the most commonly used supplements on NZ dairy farms. The expansion and intensification and of dairying contributed to increase in sales but, in my opinion, it was the easy accessibility of a relatively low-priced supplement that fuelled growth the most.
Growing on-farm crops like maize is cheaper than buying in palm kernel, but it also requires some forward planning. Palm kernel was an easy fix for farmers who fell into feed holes and didn't have some form of supplementary feed (e.g a stack of maize) on farm. In my opinion the easy accessibility of PKE helped create sloppy pasture management practices.
In a recent market survey dairy farmers indicated that they plan to use less palm kernel. As PKE feeding rates fall, improved pasture yields coupled with a stack of maize silage, can help fill the feed deficit. Maize (a member of the grass family), harvested as silage is a great option because:
It can be fed in high amounts. PKE will no longer be the solution for large and unpredicted feed deficits. In contrast maize silage can safely be fed at high rates in periods of large pasture deficits.
It is locally grown. It is free from the biosecurity risk associated with imported feeds.
It can be stored for long periods of time without a deterioration in quality. I've seen farmers feeding excellent quality maize silage that is 3 or more seasons old. The key is to ensure it is well compacted, covered with a high quality cover, and the edges are sealed.
It is an excellent cow conditioner. DairyNZ research has shown there is no significant difference in the amount of palm kernel or maize silage required to put on cow condition score (DairyNZ Body Condition Scoring p.49).
It drives milk production. A number of the country's leading dairy farmers are producing over 500 kgMS/cow/year on pasture and maize silage.
It is cost-effective. Most NZ dairy farmers can grow maize silage crops yielding 18-22 tDM/ha for 16-20 c/kgDM in the stack.
It is environmentally sustainable. Many regional councils are looking to ban winter grazed forage crops because they result in high nitrogen and phosphorus losses. Maize silage fed on a feed pad is one of the key ways farmers can reduce nutrient losses.
Perhaps the biggest advantage of maize is the fact that feeding rates can be altered to keep pasture residuals at optimal levels. Maize plus grass represents a winning system that is profitable and also sustainable.