Producing the perfect crop of maize
Our Gisborne seed production operation employs up to 200 full-time and casual employees each season. We partner with local growers, contractors, transport companies and merchants to produce and distribute high quality seed. The journey to produce the perfect crop of maize is one that starts long before the farmer even plants a seed.
Production Planning
15 months prior to seed delivery
Seed crop areas are secured with 16 long-term growers, some of whom have produced maize seed every season for 32 years. To ensure genetic purity, our seed production cropping plan must consider isolation distance from other commercial or seed maize and also sweetcorn crops.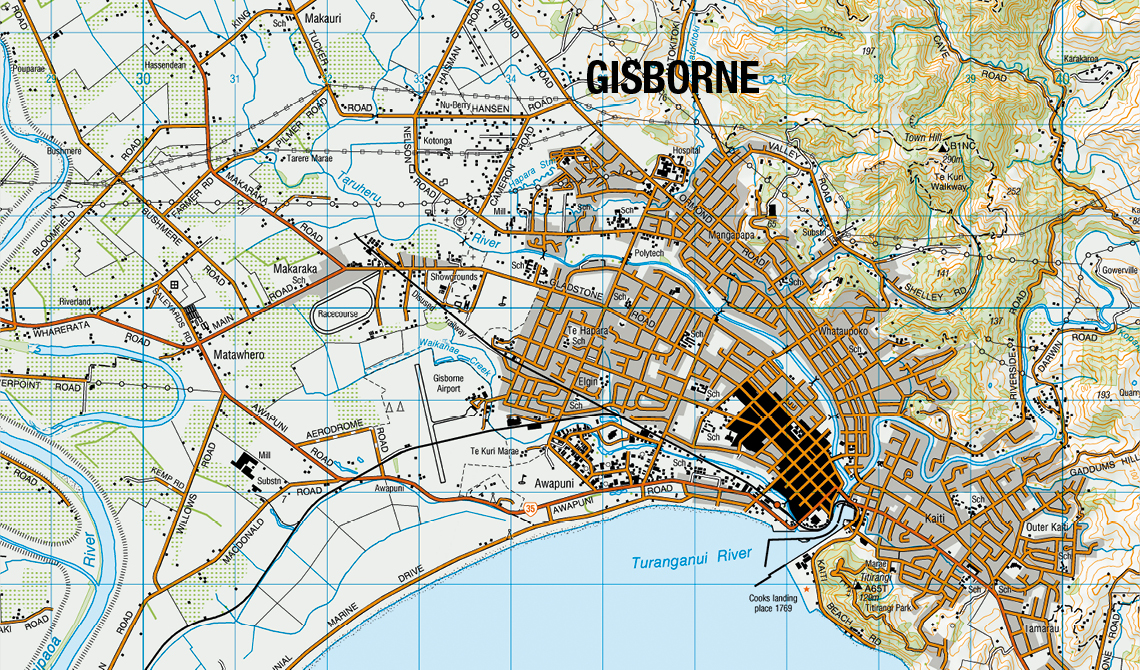 Seed crop planting
12 months prior to seed delivery
Planting occurs in the spring a year before the seed is ready for sale. We work with our growers to plant seed at a ratio of one male row to four female rows. Seed maize cobs are harvested from female inbreds which have been pollinated by male inbreds.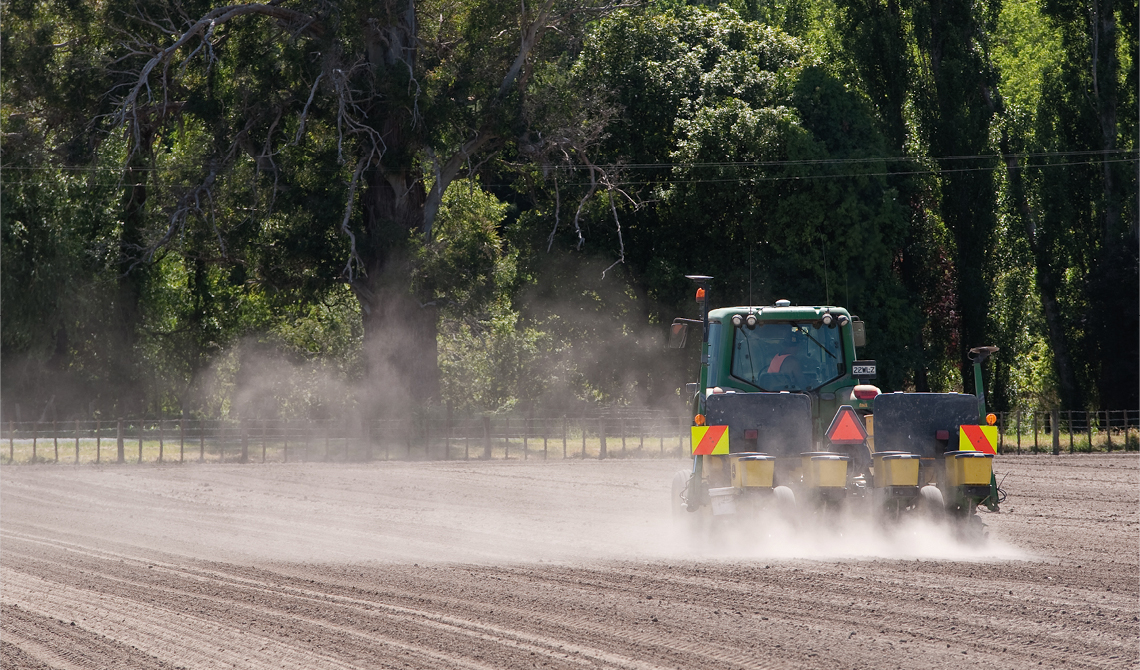 Summer field operations
8-9 months prior to seed delivery
Each summer we are out in the fields checking for and removing off-type maize plants (rogues). Prior to pollen shed, the tassel is removed off every female plant so it can only be fertilised by pollen from the male inbred. A team of seasonal workers assist us with detasselling, which is a critical step in ensuring the genetic purity of the seed we produce.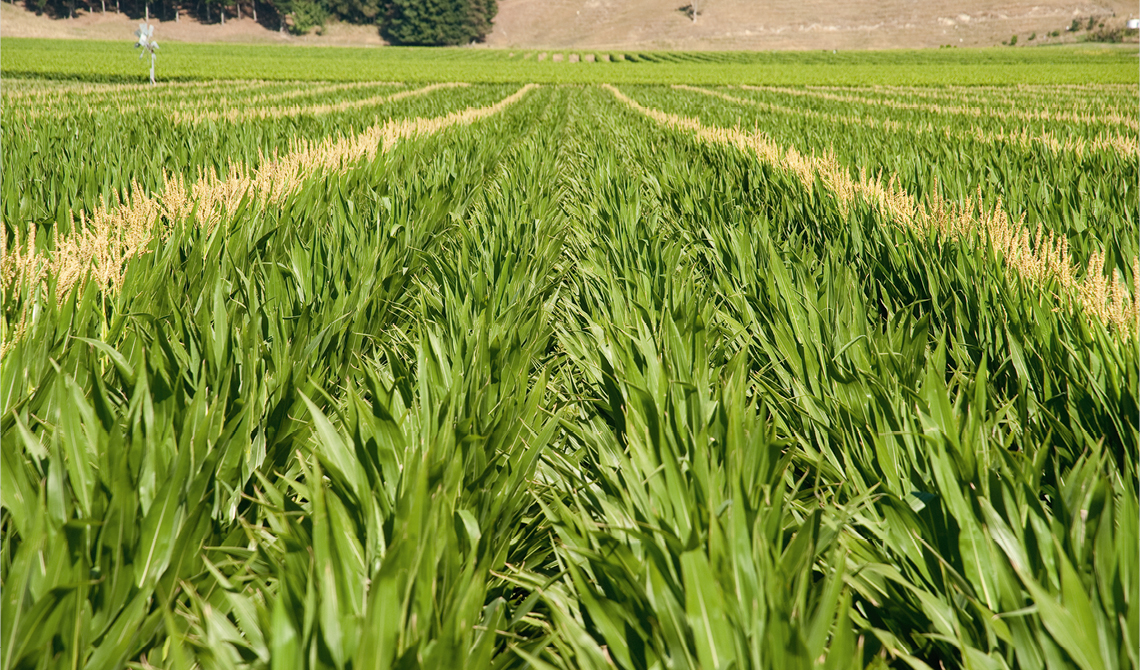 Harvest
5-6 months prior to seed delivery
A local contractor harvests whole seed maize cobs from the female plants using a corn picker head. They are transported by local growers to the Pioneer seed production facility in Gisborne for drying on the cob. Once the maize seed has reached target moisture levels, it is removed from the driers, shelled and samples are collected for quality testing.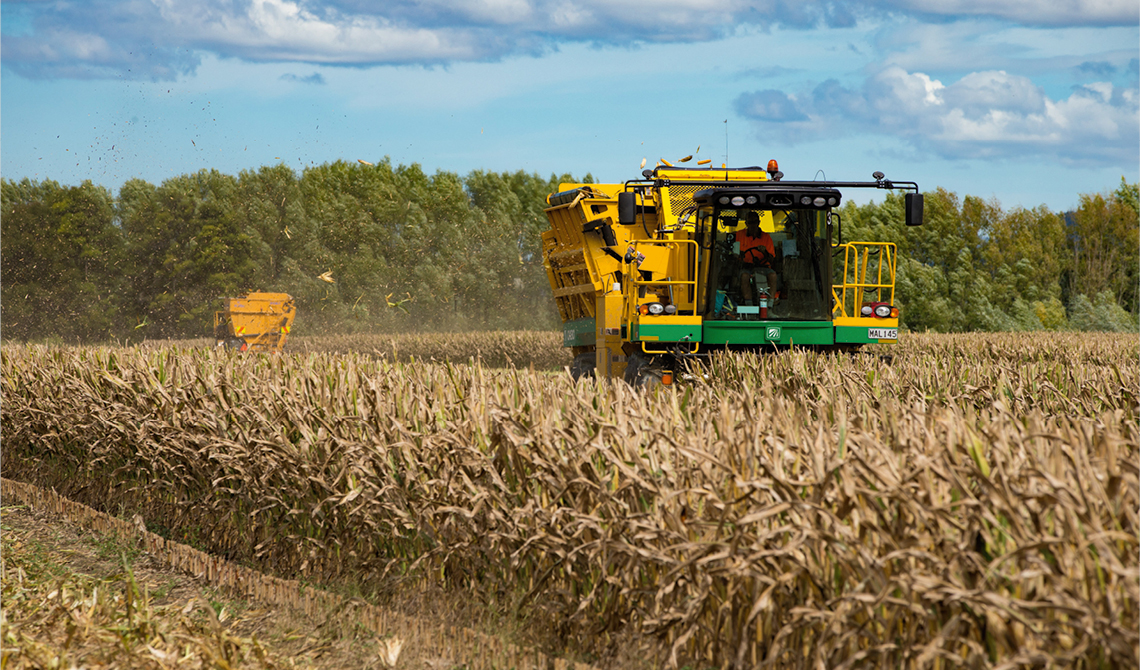 Conditioning
2-4 months prior to delivery
Over the winter months the seed is cleaned to remove any debris or damaged seed. The seed is then sized and samples taken for quality testing prior to being stored in bulk bags ready for seed treatment and final bagging.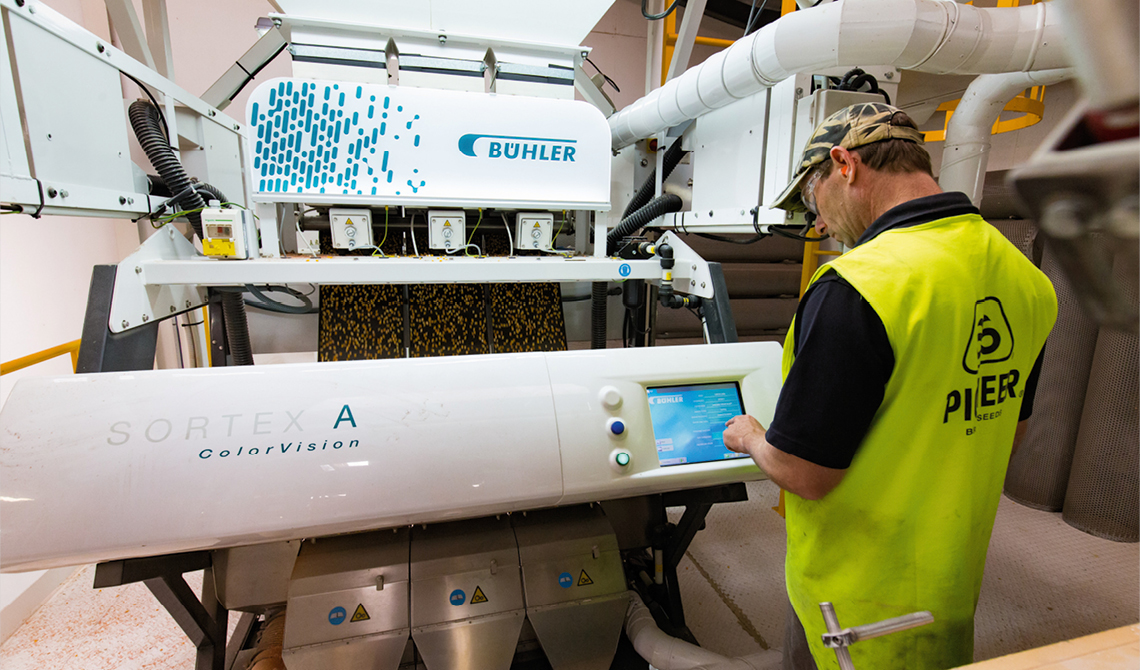 Treating & bagging
1-3 months prior to delivery
The LumiGEN™ seed treatment process starts in early June. Seed is treated in our continuous batch treaters (CBT) where the treater treats measured quantities of seed and carefully calibrated "loss in weight" pump stations apply exact quantities of each individual ingredient to the treatment bowl. This process allows the delivery and even application of the desired LumiGEN™ treatment to each and every seed. All treatment runs are accurately calibrated based on seed counts per kilogram to ensure individual seeds receive the correct amount of active ingredient regardless of their size. After this a fluidised drying system removes excess moisture from the treatment process ensuring that seed is dry before it is bagged.
Throughout the entire process, electronic monitoring and strict quality controls ensure an accurate high quality treatment finish for every seed in every bag. Treated seed is sampled for quality testing, before being carefully stacked onto pallets.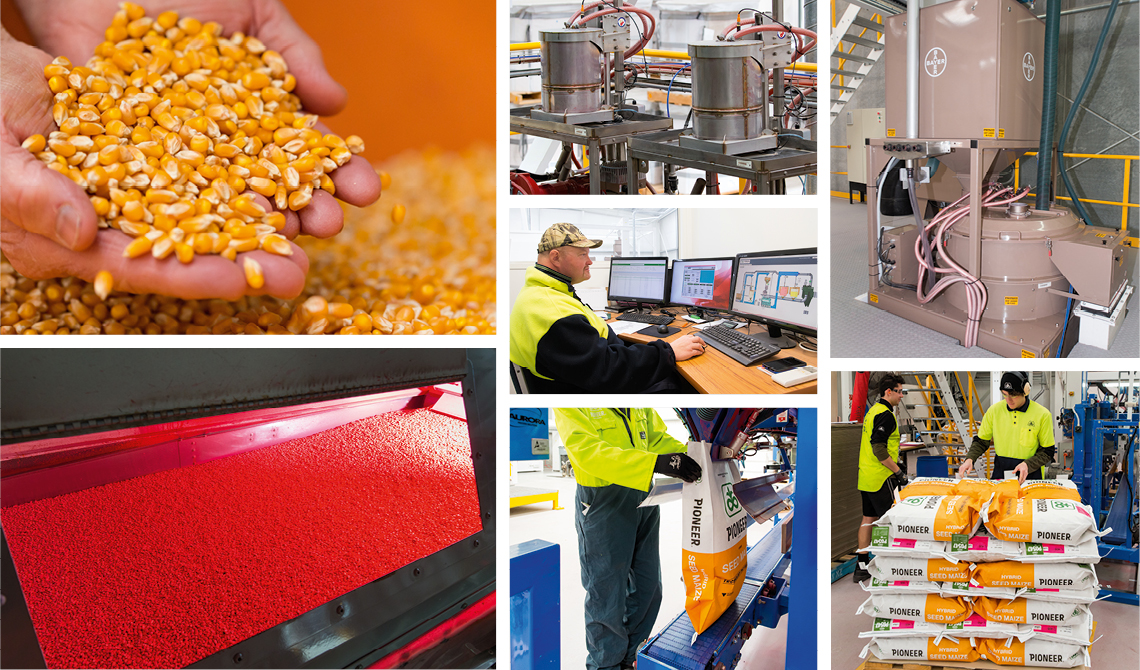 Order prep
1-2 weeks prior to delivery
The experienced dispatch team prepares individual grower orders for shipment.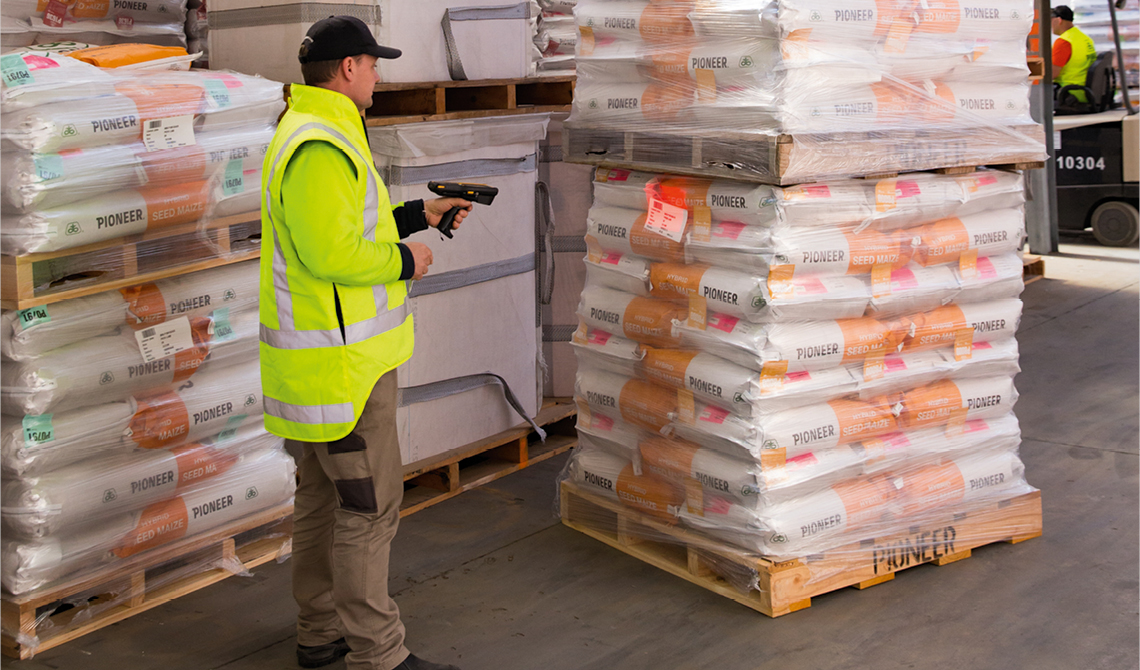 Order transported to your local merchant store
2-5 days prior to delivery
Local trucking companies are used to transport seed from Gisborne to your merchant store. Our merchant partners coordinate the delivery of the seed to your contractor or farm. Around 15 months after the seed production process starts, growers receive their high quality LumiGEN™ treated Pioneer® brand maize seed, in time for spring planting.