Protecting the performance potential
Seed is a living organism and anything which is applied to it has the potential to impact its ability to emerge evenly and grow into healthy, uniform crops. While the ability of seed treatment ingredients to control pests and diseases (also known as its efficacy) is important, seed safety is equally critical. Each hybrid has a unique genetic background which means the seed from each reacts differently to varying combinations of seed treatment ingredients.
High quality ingredients
The Pioneer team in New Zealand works closely with the world's leading seed treatment suppliers to identify and source the most effective active ingredients for the unique combination of pests and diseases local growers encounter in their paddocks. And we comply with Pioneer's global ISO 9001:2015 accredited standards for sizing, conditioning, and seed treating to ensure you receive the best quality seed every time.

Accurate chemical application
Our experienced seed treatment team use continuous batch treaters (CBT) and carefully calibrated "loss in weight" pump stations to apply exact quantities of each individual ingredient to measured amounts of seed. This process allows us to deliver a precise and even application of the desired LumiGEN™ treatment to each and every seed. All treatment runs are accurately calibrated based on seed counts per kilogram to ensure individual seeds receive the correct amount of active ingredient regardless of their size. This maximises protection and safeguards seed germination and seedling vigour. A high-quality polymer ensures all components of the treatment ingredients adhere to every seed for superior plantability.

Careful and consistent moisture removal
The fluidised bed drying system removes excess moisture from the treatment process ensuring that seed is dry before it is bagged. This is important as small fluctuations in the moisture content of seed can have a big impact on its shelf-life and field performance.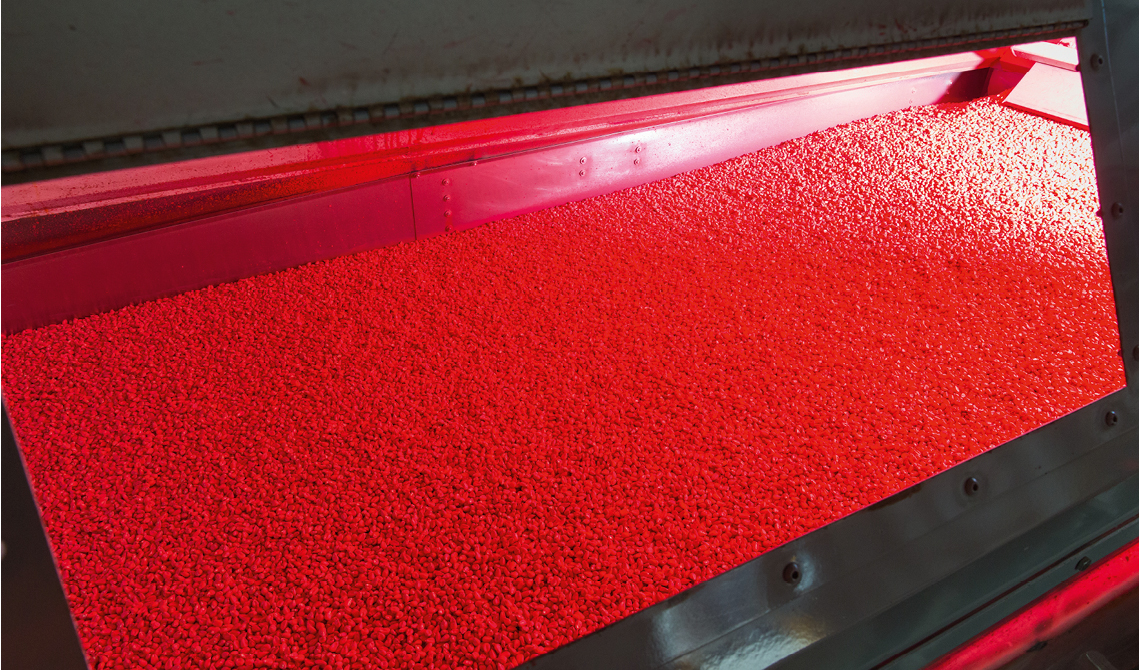 Strict quality control
Throughout the entire process, electronic monitoring and strict quality controls ensure an accurate high quality treatment finish for every seed in every bag. Every bag of Pioneer® brand seed is mechanically stitched closed with green and white bi-colour tamper proof string. This 'locks-in' the Pioneer warranty, re-plant risk policy and guarantees the amount (80,000 kernels) and quality of seed in each and every bag. Treated seed is sampled for quality testing, before being carefully stacked onto pallets.